Giving bol.com and it's retailers an online space where they can showcase their products. A digital experience that shows shows the most beautiful aspects of a product.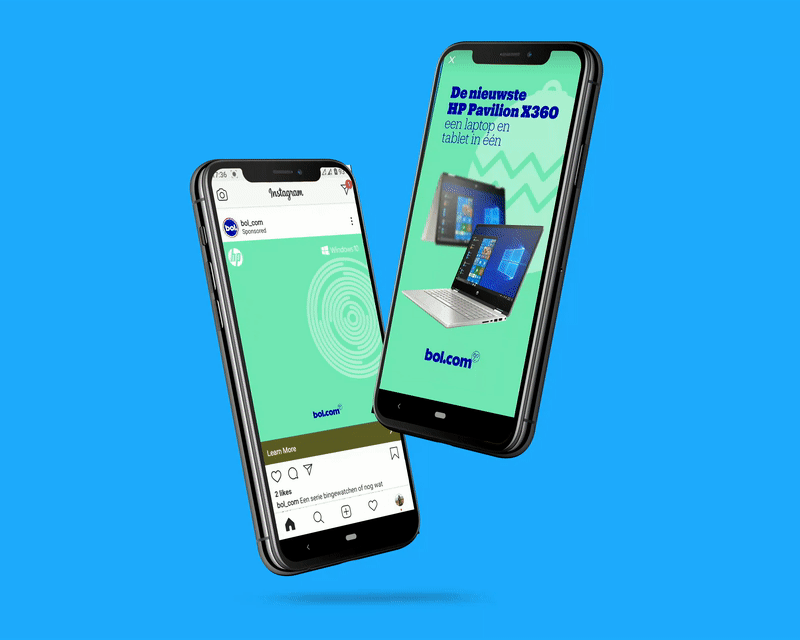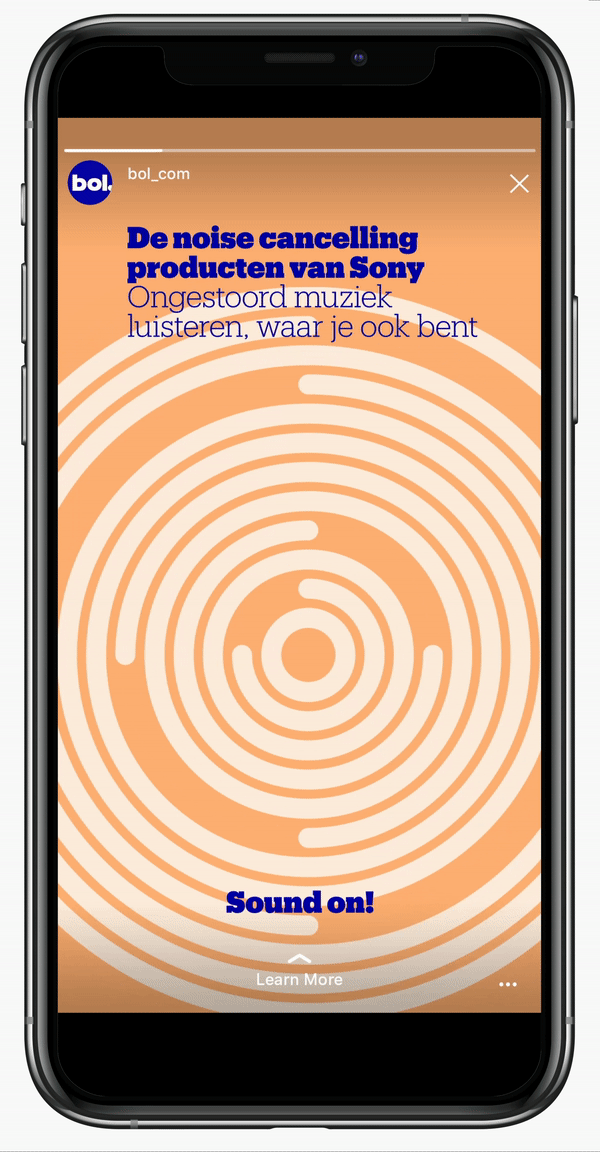 Instant experiences are mini websites without leaving the social media platform. We used this space to highlight products on bol.com and layout their USP's. 

Product images and a visual language that overlaps makes it interessting to explore and find out what is all about.