Pretty much every device that we could consider digital in its inner workings relies in one way or another on electrical power. Our entire digital culture runs on electrical power, from the data centres to Bitcoin mining operations, our smartphones, etc. All draw power from the electrical grid, which ultimately draws resources from our planet, some of these sources are finite, others are renewable.
Digital Step helps the user to reflect on their own digital footprint and how much energy and computer power they consume on their daily life in a fun and interesting way. 
Digital Step is a game that combines a traditional board game with question cards and an Augmented Reality mobile app that the user can download for free on any app store. The user can interact with the cards by scanning them through the AR app - from playing videos, displaying 3D text and images and interaction with virtual buttons.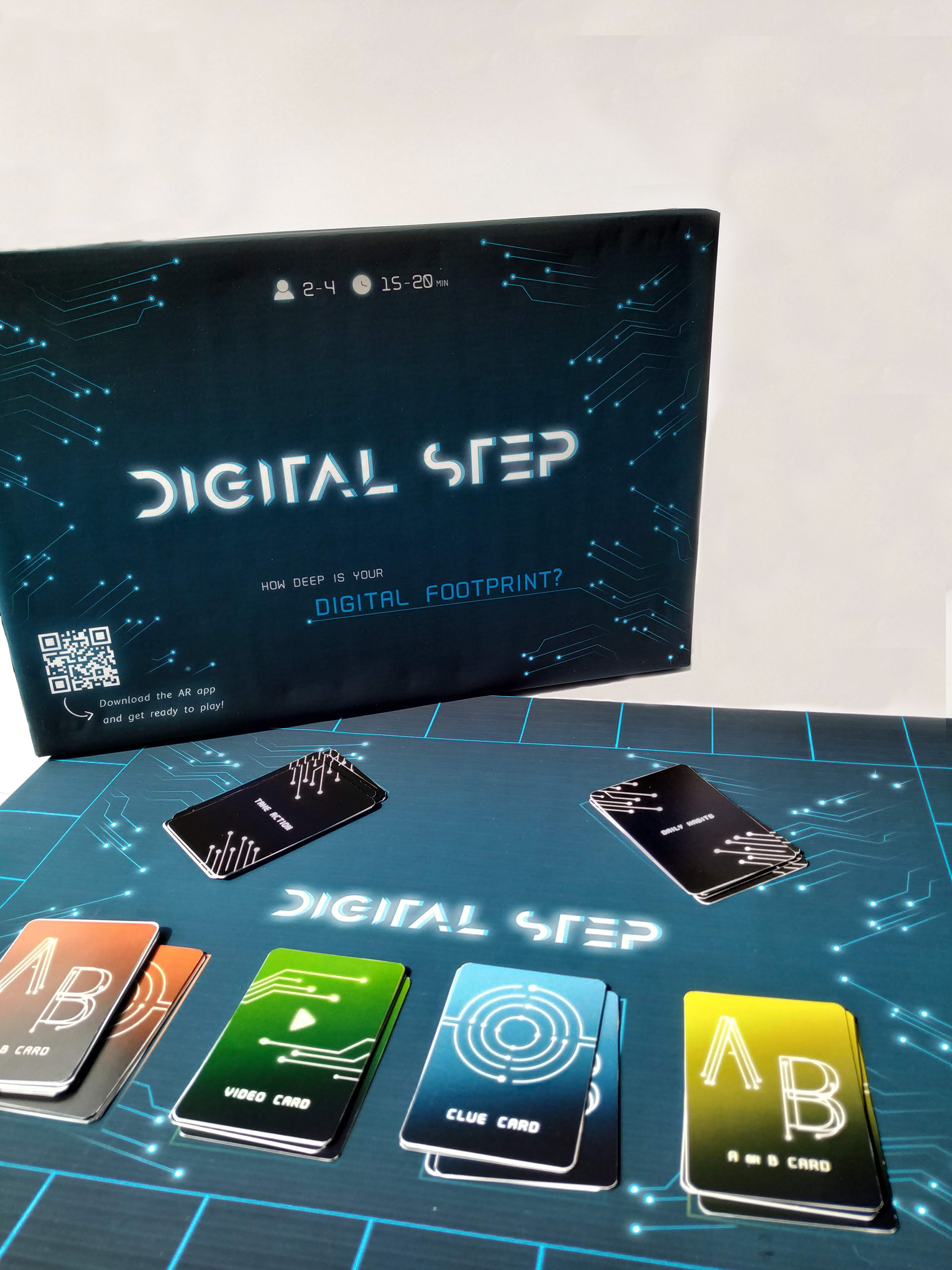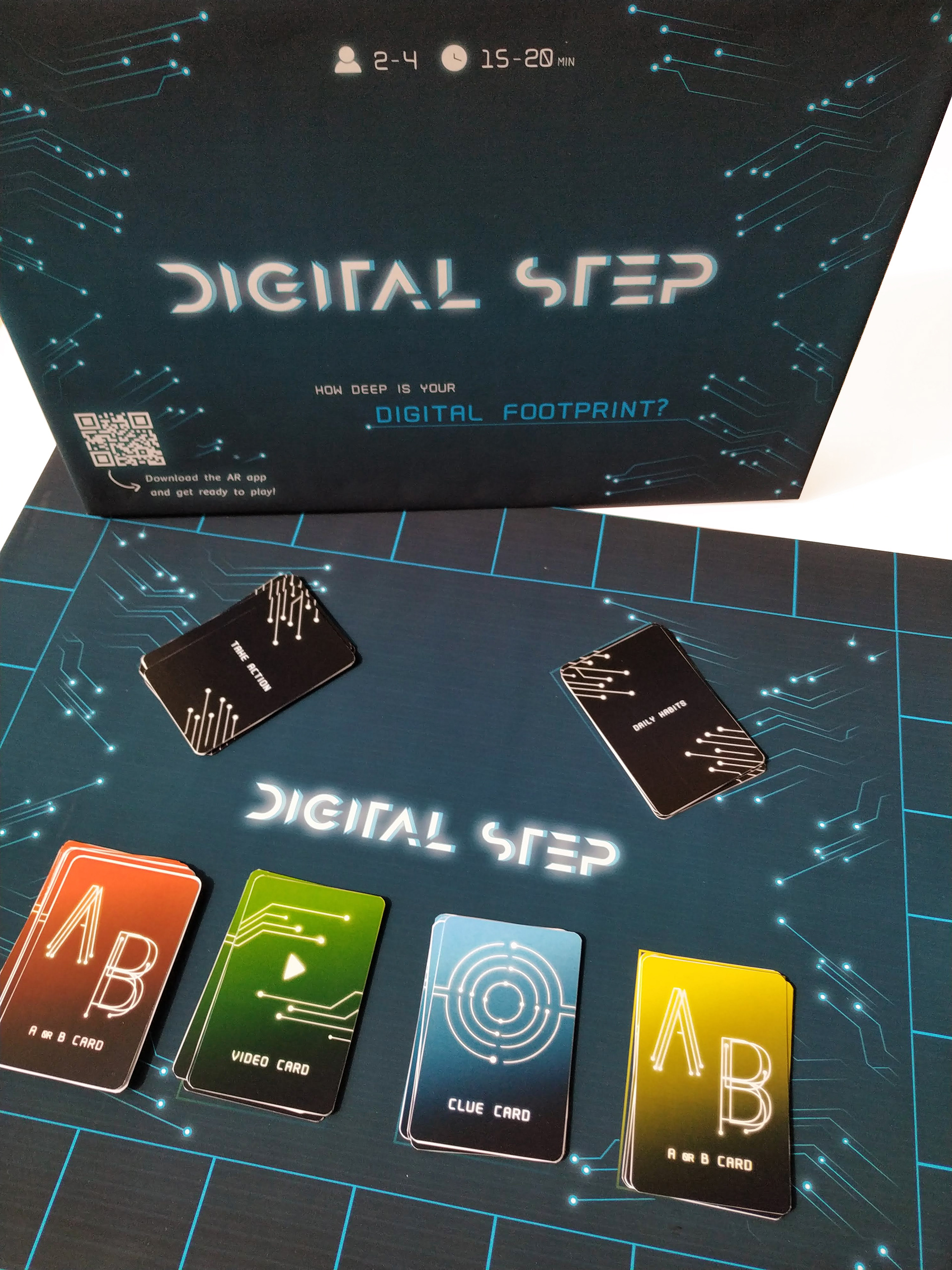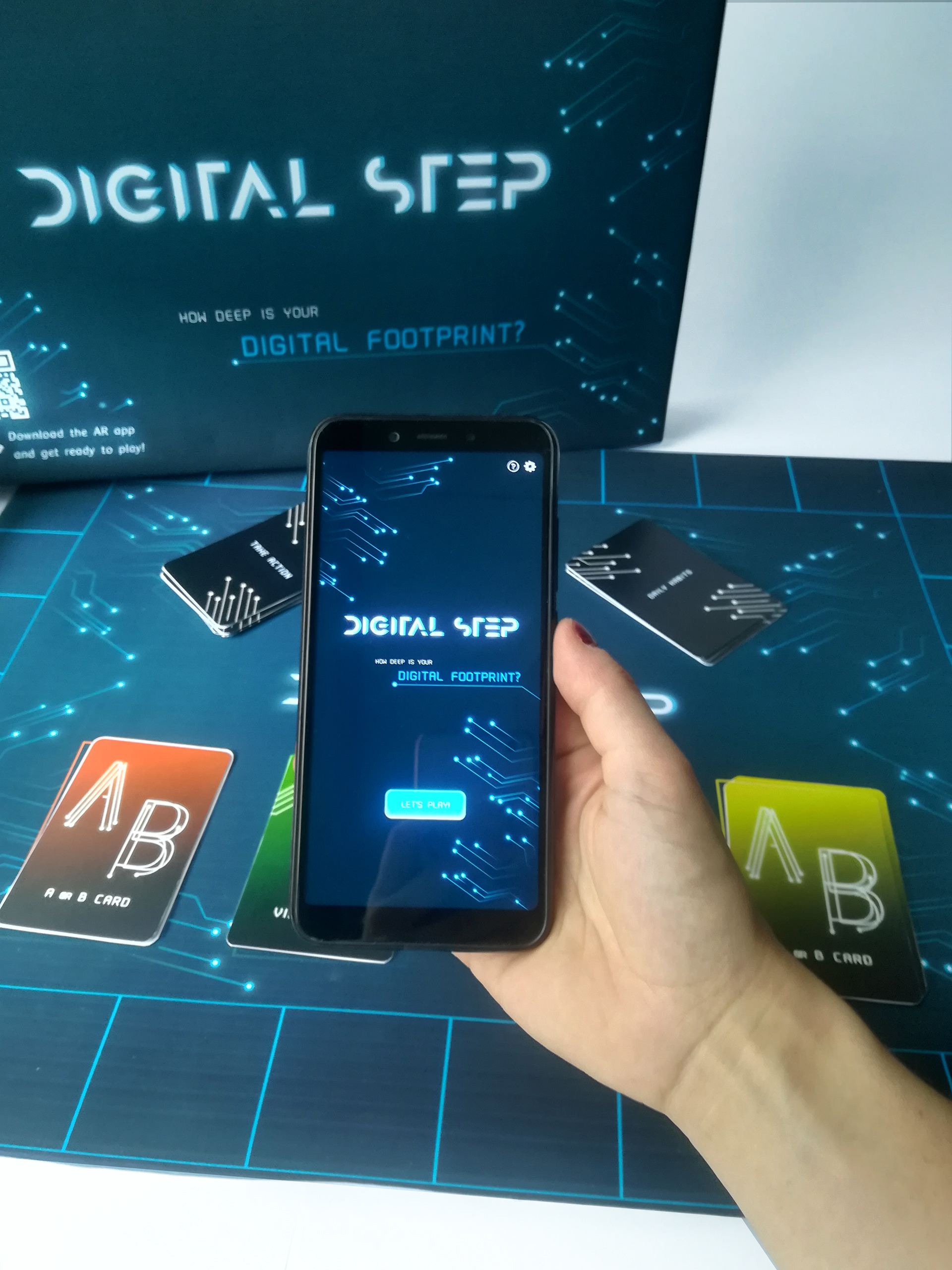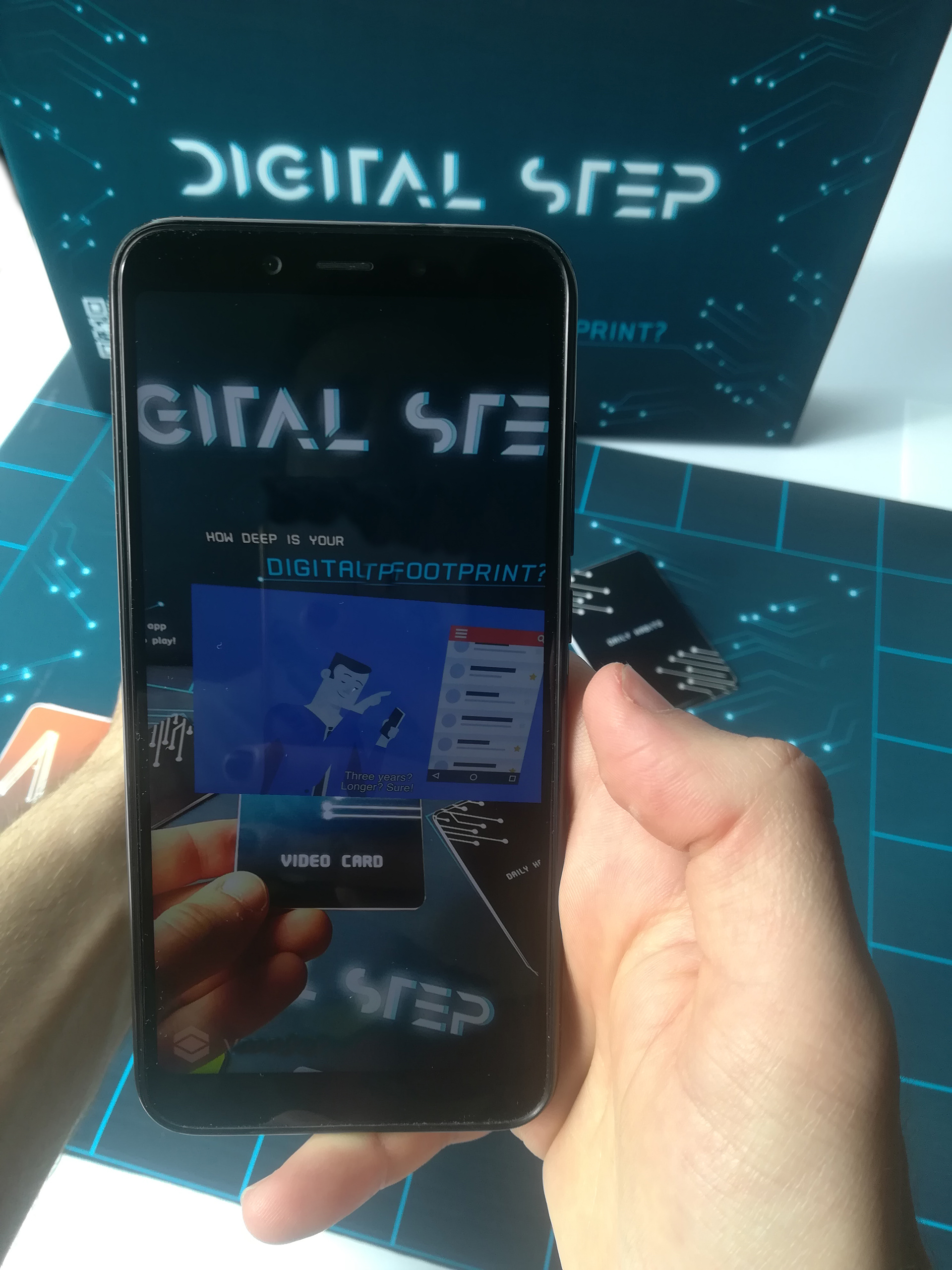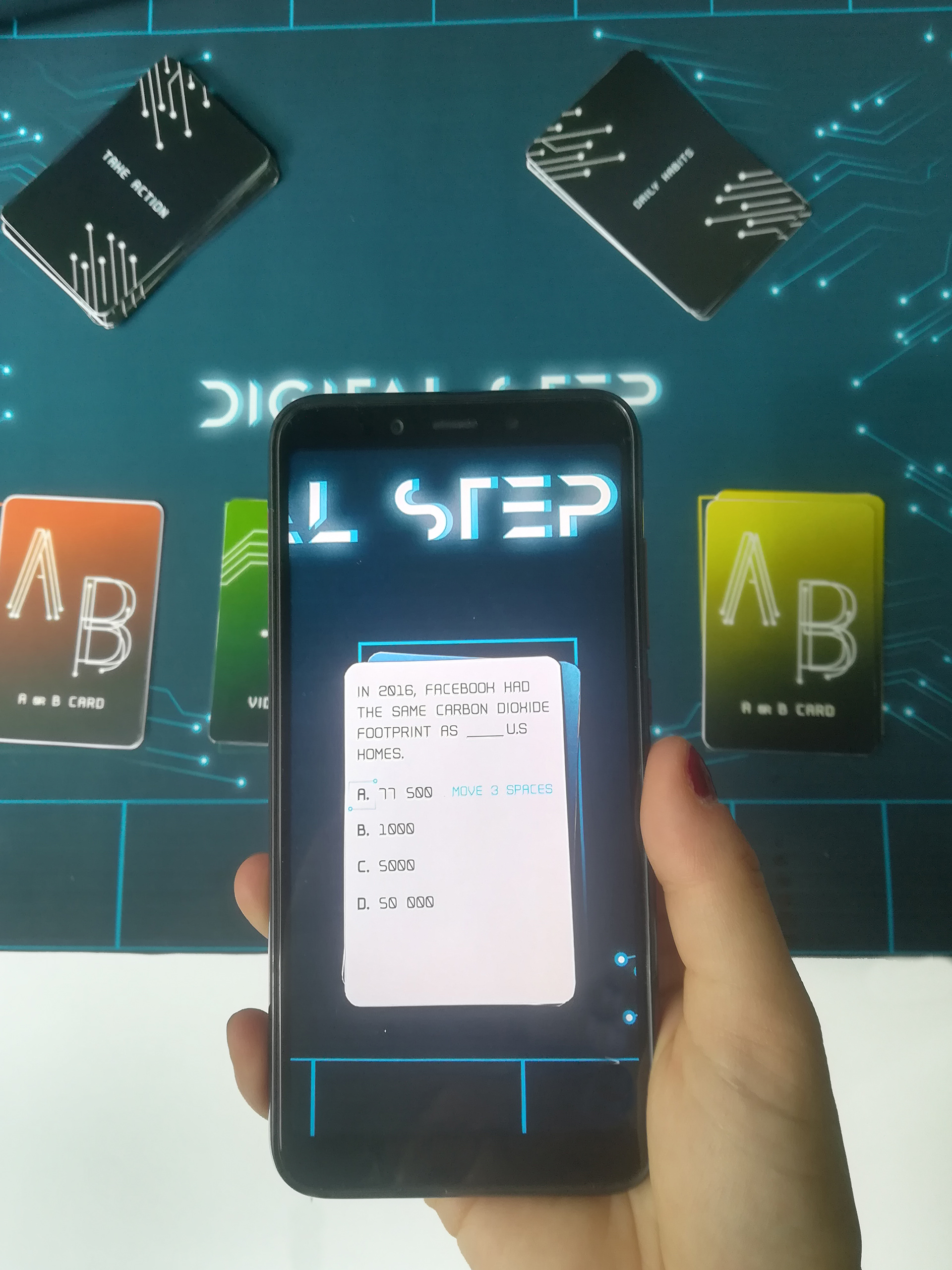 Digital Step AR app was built using Unity software together with Vuforia platform. Below you can get a better understanding how the AR app interacts with the board game: