Trends – on vastly different levels and areas – are a key asset to the design, research and development departments of Philips. In order to anticipate user and market needs, a selection of trend specialists inside Philips Design collect, filter and translate information. However, the sharing of this knowledge currently lacks structure and method. As a result, the collected data is not organised in a central spot, is complicated to access, and is distributed in too many different platforms.
Our team of 4 – with Kareem Elkady, Josie Fengjiao Zuo and Beatriz Bernardino – was asked to propose a solution space for their internal challenge. Up-to-date and thorough insight in consumer needs and desires is what drives the Philips Design department and we took a similar approach with extensive research and prototyping. This evidence-based process of 14 weeks in total resulted in a strong, validated concept with thoroughly documented research insights and implementations. Our Sketch/Invision prototype is a proposal of the final design, but the concept and the research behind are what is really valuable to Philips here.​​​​​​​


By using interviews, paper prototype sessions, expert sessions, card sorting and usability testing we created an almost constant flow of user-input. I took the lead in this area and completely immersed myself in the outcomes. With user types and stories and personalisation we managed to validate functionalities and content amongst a very diverse set of users and preferences. For example the vast majority of interviewees wanted a separate landing page, however there was little consensus on what content it should have. Not only was the user spread across departments (Marketing Intelligence, Product Design, Design Strategy, etc.) but inside a departments different individuals had vastly different preferences.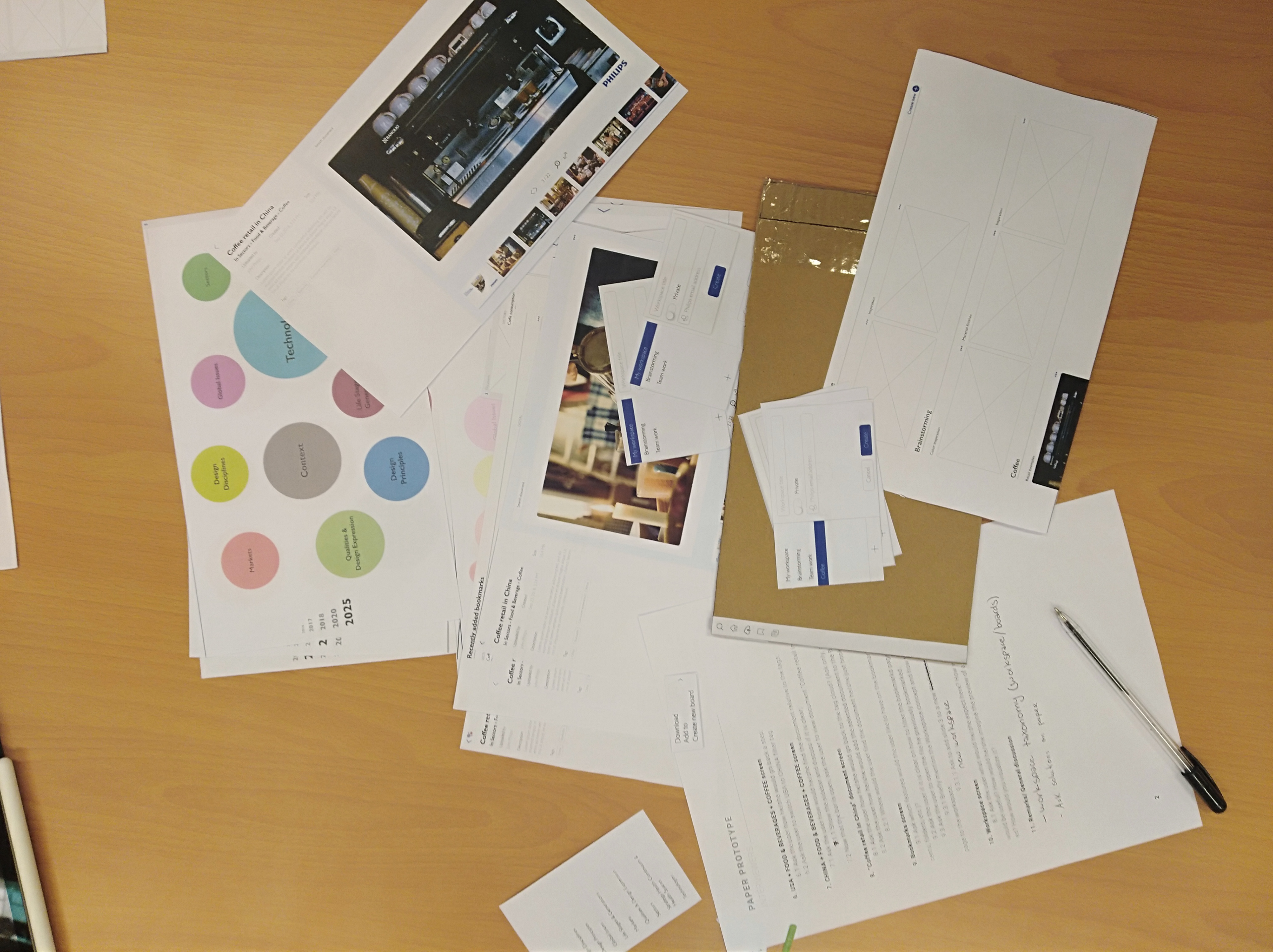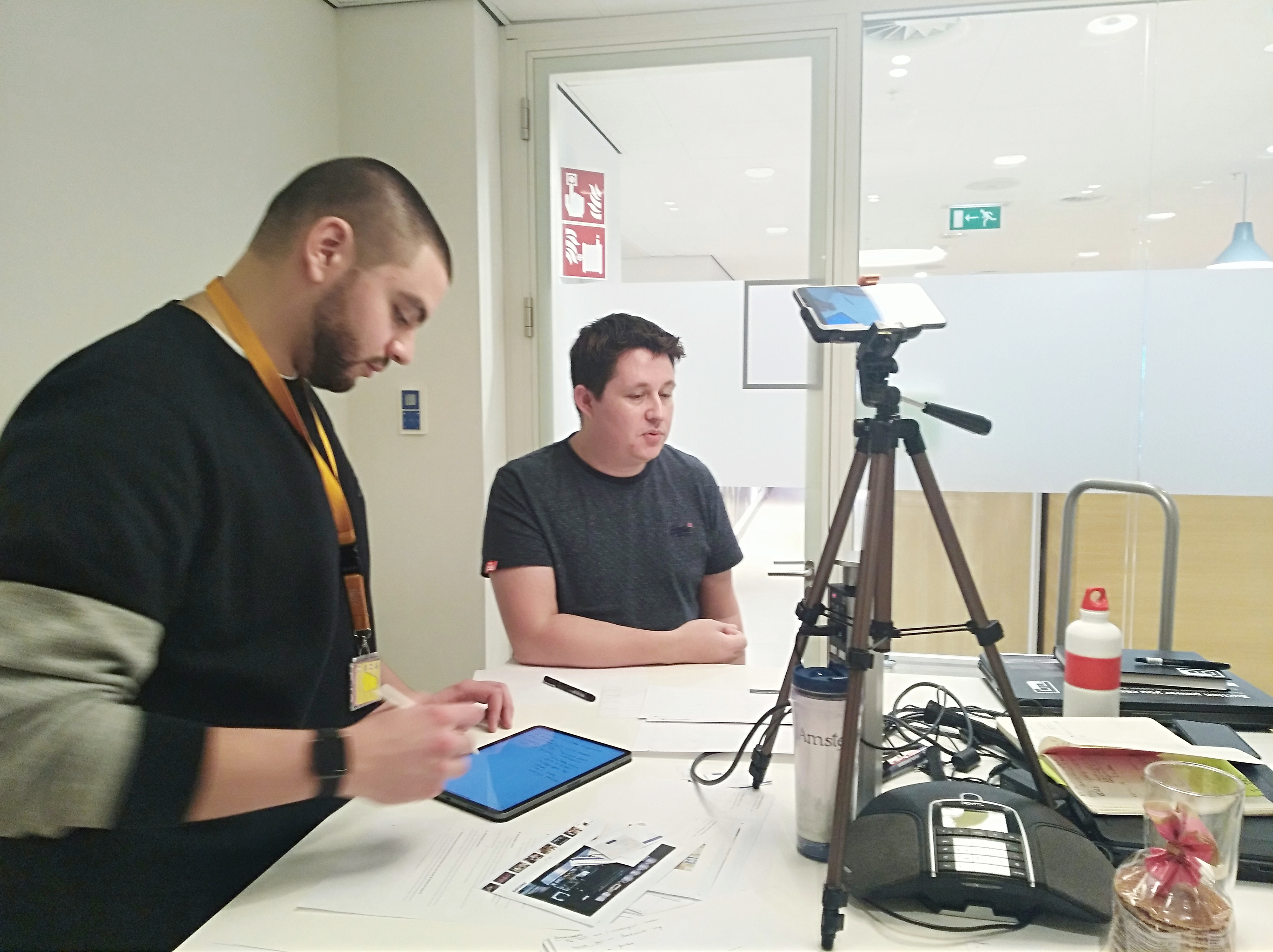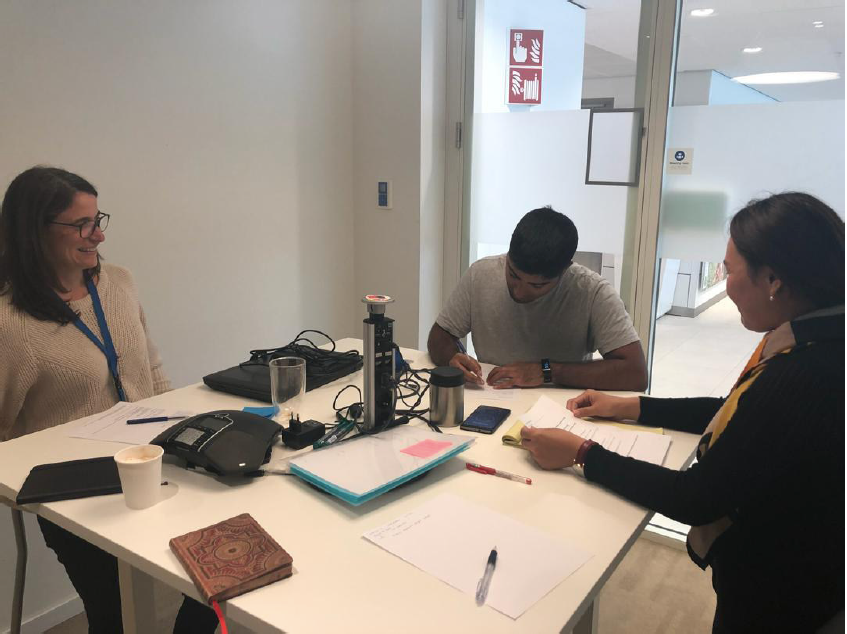 By the end of 14 weeks of research and iteration, our team presented the final wireframe to our client and other Philips employees. The system contains many features that helps the Philips employees to search for trends information and makes their life easier. This wireframe will be implemented as an extension on Microsoft SharePoint.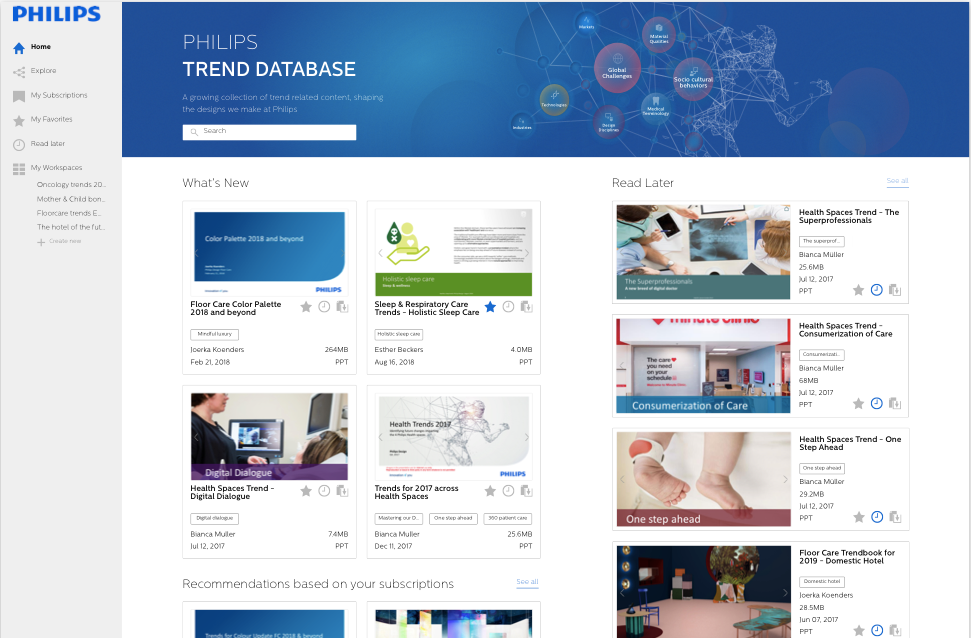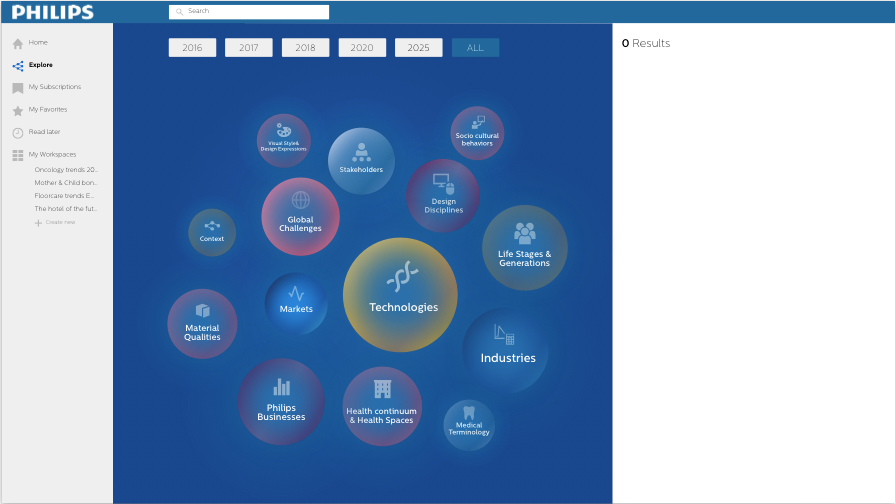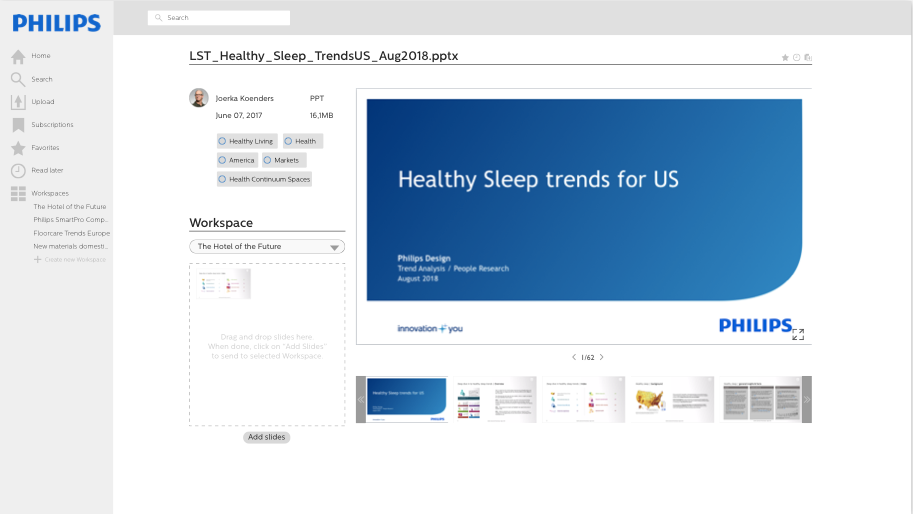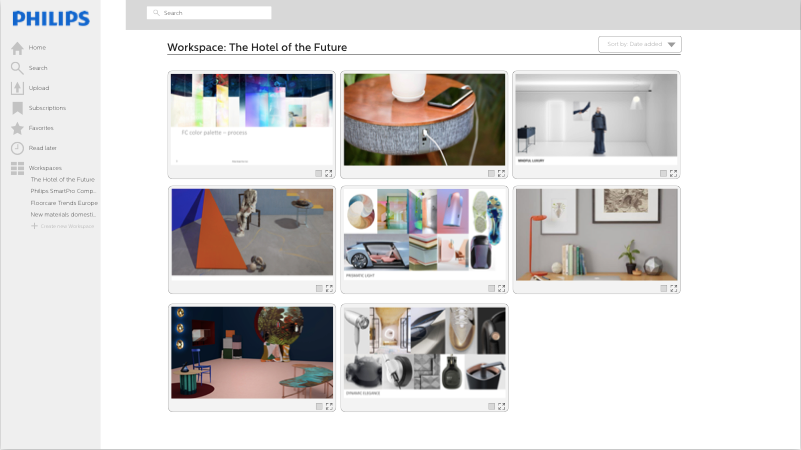 The following project is under an NDA, therefore visuals and information presented here are owned by Philips Design and 'fake' contents and data is used.