Design can be used in many areas of knowledge. Because digital design is my main area of interest, I have always known I wanted to focus my Major Project in digital design, as well as to find a way to use my design skills in something practical and with a purpose. Only a small percentage of people that suffer with stress-related disorders seek professional help. As a result, people seek out treatments that they can access at home using their own computer or mobile device. ​​​​​​​
VRoom is a Virtual Reality app which allows the user to immerse in 360° high resolution rooms, each designed to help induce relaxation. Therefore, VRoom recreates relaxing spaces in virtual space, by combining existing therapies in clinical practice as well as a selection of ambient audio to accompany the immersive experience. 
VRoom is available on Google Play Store. Click here to download the app now!
By exploring the following interactive website, you can find out more about VRoom app and its features.
My project VRoom was displayed during the Cambridge School of Art Degree Show and awarded with a Digital Media Award for its digital innovation.  

The Digital Media Award, presented by Onespacemedia's Creative Director, James Dellar, is awarded to the student whose work demonstrates the best in digital innovation. Find out more

here

.
James Dellar, Creative Director of OneSpaceMedia, said "(...) Beatriz had a vision and didn't let the fact that she was working with a new platform and didn't know how to code get in her way! The project is well-executed and was turned around in a matter of weeks. She's a very deserving winner."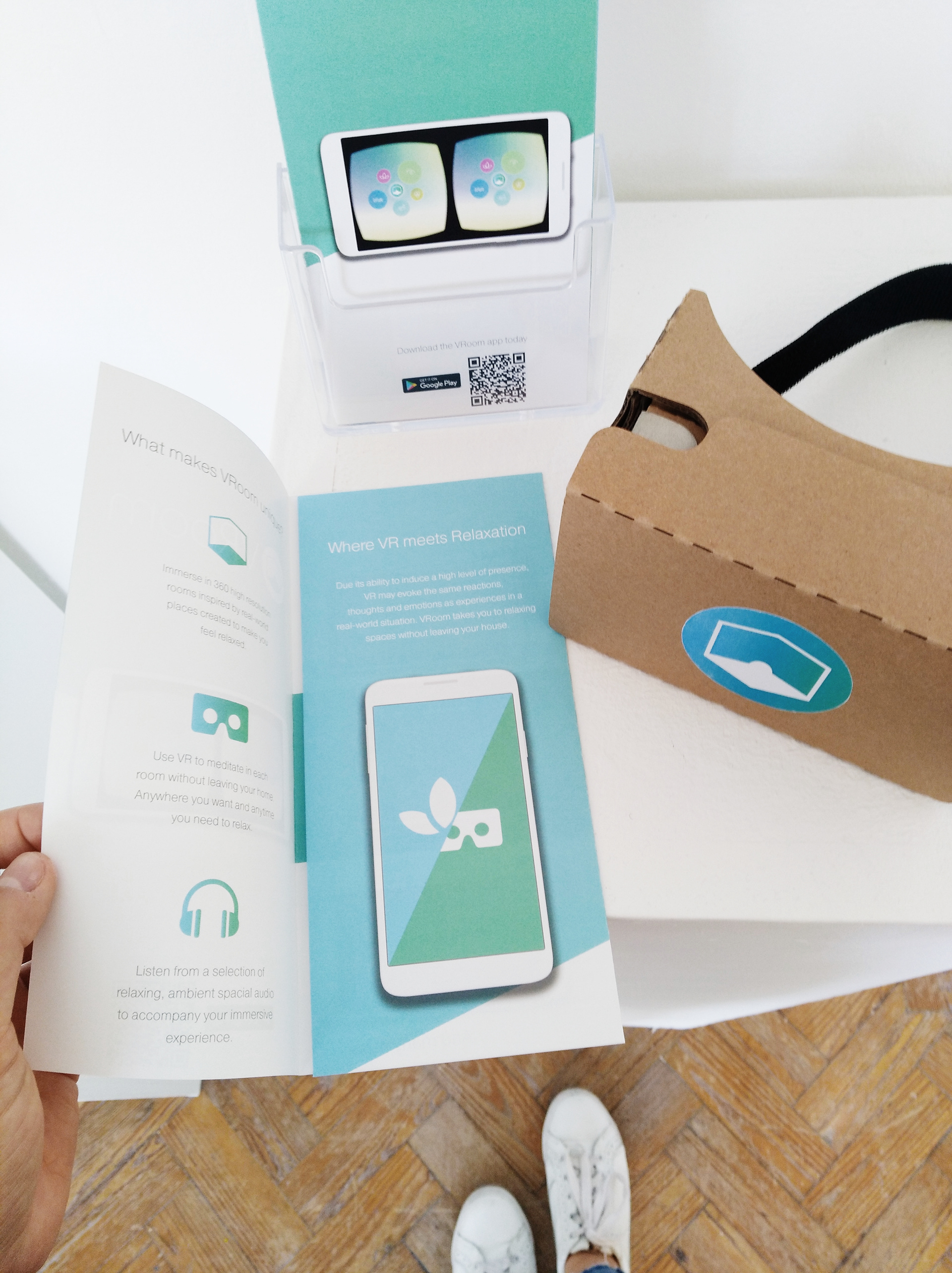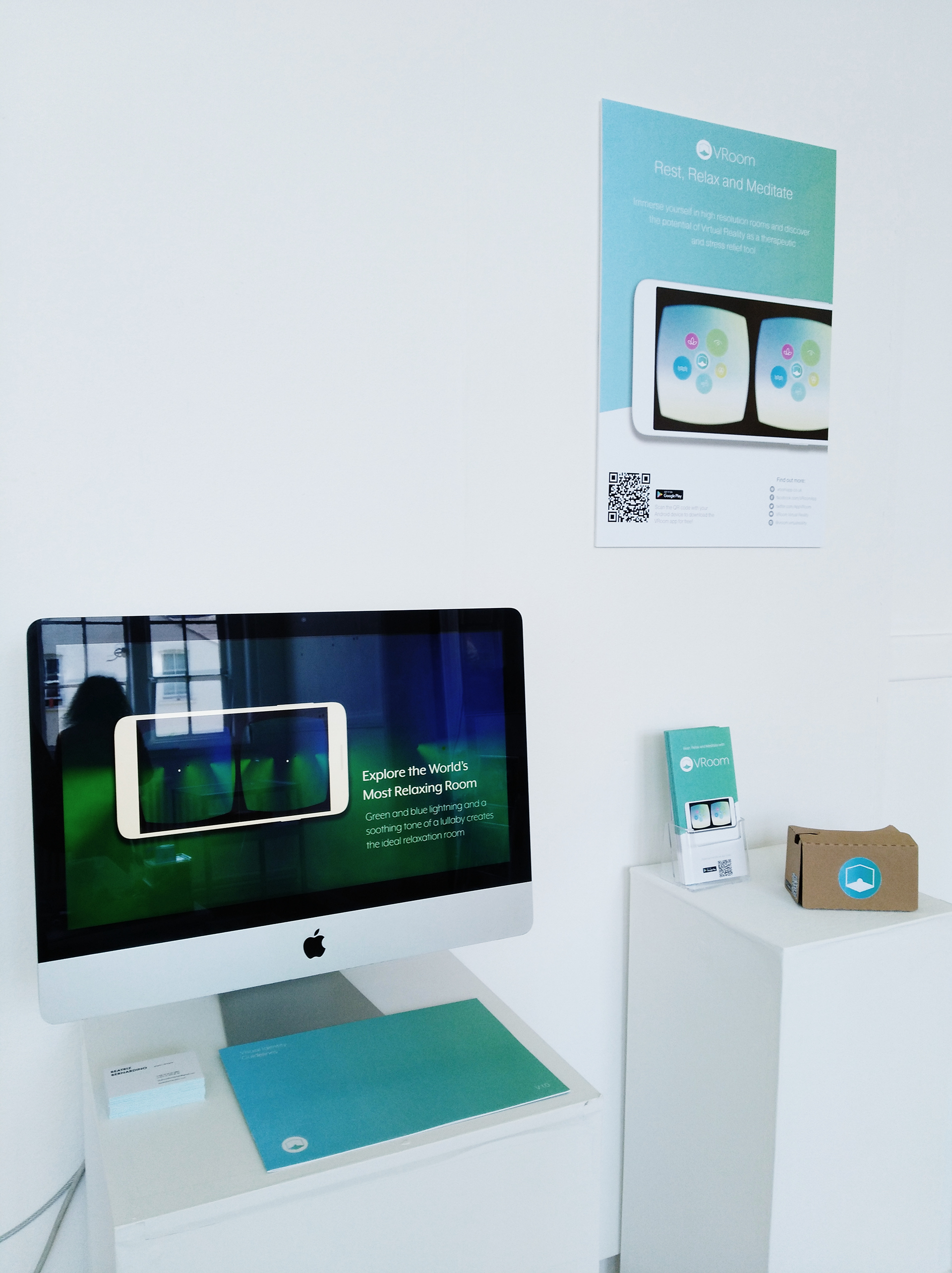 VRoom was awarded with Digital Media Award for its digital innovation by OneSpaceMedia.